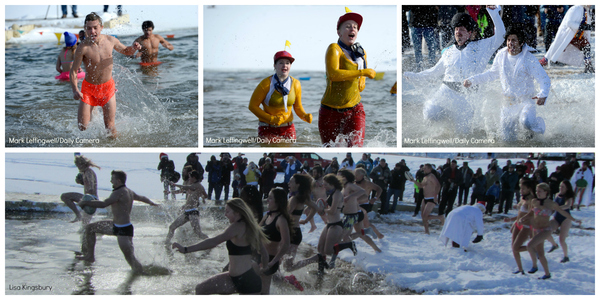 Thanks for BRRRRRinging in the New Year
with the Boulder County AIDS Project! 
Almost 400 brave souls Took the Plunge with us
on January 1st,
into 36 degree water,
on a 23 degree day,
in sunny, gorgeous Boulder, Colorado!

We want to thank everyone who sprinted, strolled, skipped, jumped, sauntered, or belly-flopped into Boulder Reservoir, as well as the hundreds of good sports who came out to cheer the Plungers on!
A special thank you to our corporate sponsors: 9NEWS, NCG Strategic Marketing, Reda Creative, the Daily Camera, and RC Special Events! And lets not forget KBCO, who not only provided great tunes for us at the event, but sent Erin out to emcee, and made her plunge right along with us!
And a high-five to our in-kind sponsors: Celestial Seasonings, Boulder Organic, Marco's Pizza, and Polar Bottle for donating your great treats for our Plungers!
We couldn't have done the event without the Boulder Reservoir staff, AMR Ambulance Services, the Boulder Fire Department Dive Team, and the Boulder Police Department — thank you for keeping us all safe!
And finally, a huge polar bear-hug for our amazing volunteers – over 40 of you came out and froze your butts off to make the event happen! You Rock!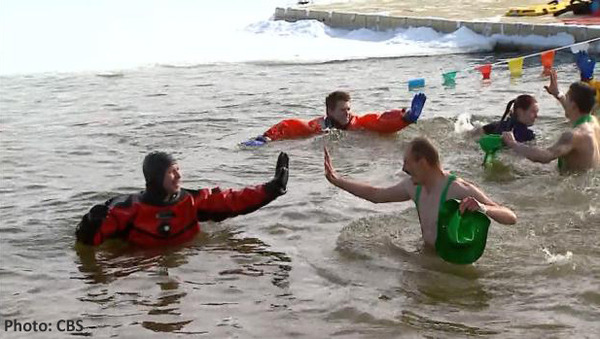 ---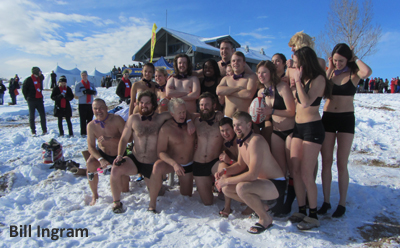 18 people signed up to raise money to support the Boulder County AIDS Project, and raised a total of $925, which includes $400 raised by our Team Scaredy Bear – people who donated money instead of plunging!
We didn't quite meet our goal, and if you'd like to help, click on the bear below to make a tax deductible donation.We have some great prizes to give away to our top fundraisers!
Team Hamhock was our top team once again – they had the honor of plunging first, and also receive 5 free pizza coupons from Marco's Pizza to celebrate!
Our top individual fundraiser was BooBoo Wilde, he'll be enjoying his choice of four tickets to a Nuggets or Avalanche game, in the Marco's Pizza box seats!
Congratulations to everyone who raised funds for BCAP – your support helps us to continue to provide HIV Care and Prevention services in our community!
---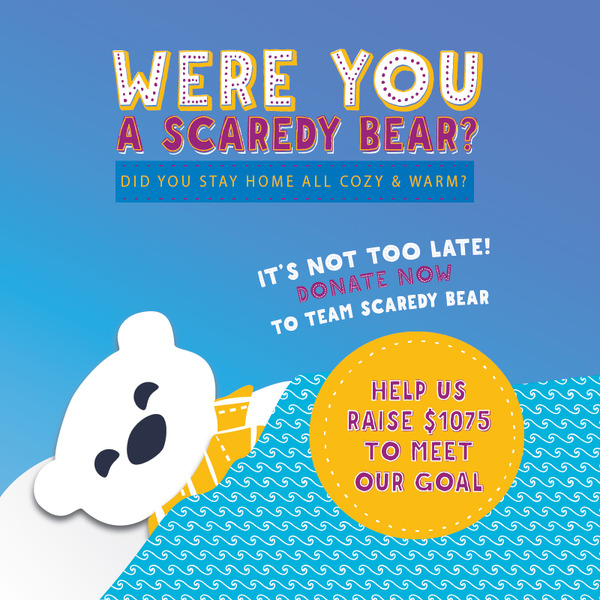 ---
This year's Plunge had more media coverage than ever before!  All four TV networks came out, articles ran in the major local papers, and we were even mentioned in a story about plunges in Russia!  Here are some highlights!
Local Print Media
Local Television
National Media
International Media
A VERY special thank you to our sponsors!